The artists behind coachella 2019
The Coachella Valley Music and Arts Festival is an annual music and arts festival held at the Empire Polo Club in Indio, California. It has now become one of the most popular music festivals in the world, celebrating its 20th birthday this year. Coachella features the most popular artists in the world, from various genres including indie, rock, pop, hip hop, and electronic dance music.
The festival visually appeals to its attendees each year with its colorful art installations and sculptures developed by world-renowned artists. I got the pleasure to attend this year (my third year running) and snag a few shots of these surreal eye-catchers. In my curiosity, I wanted to learn more about the story within each piece.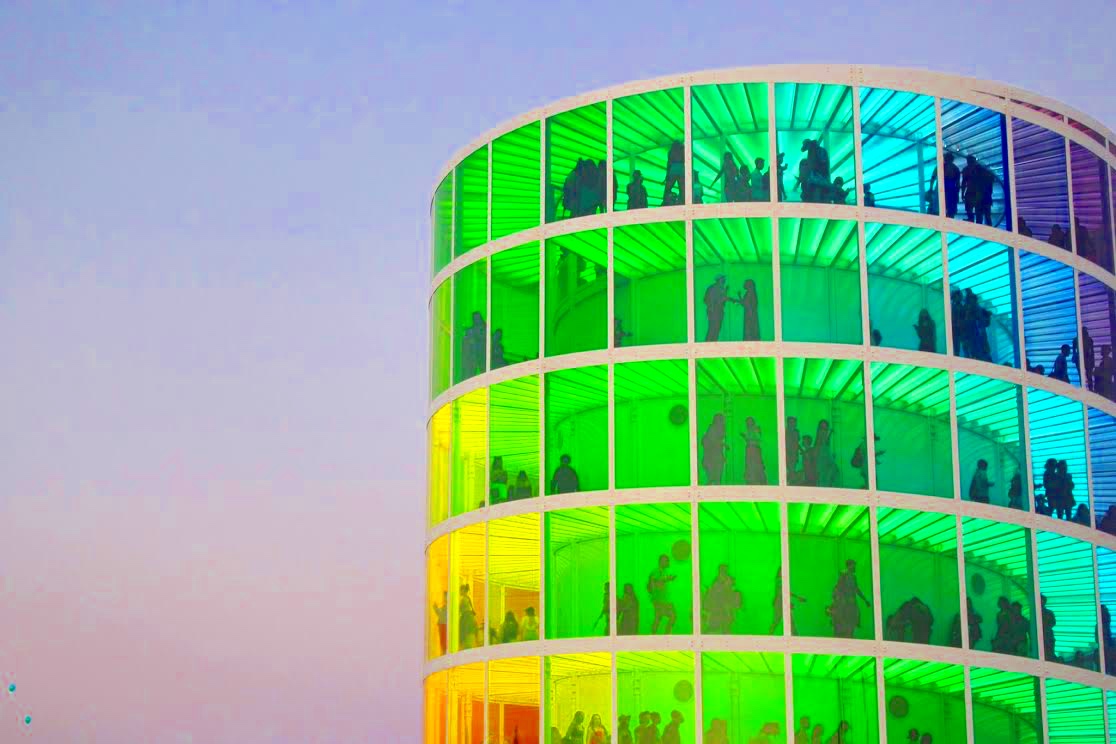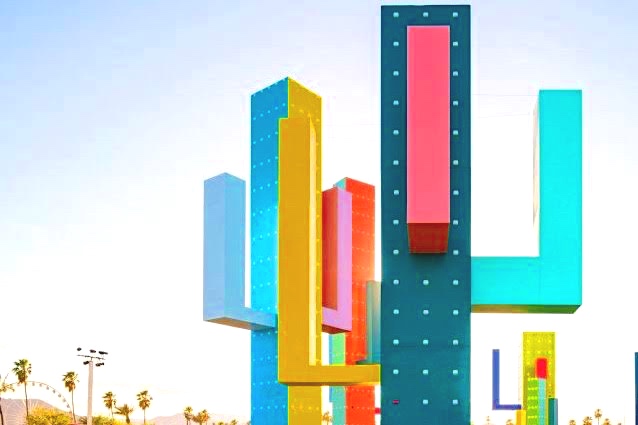 spectra by newsubstance
The seven-story spectrum of color returns to Coachella 2019, allowing attendees to travel through its inner spiral with a 360-degree view of the desert skyline. Inside, lights and colors change with every step, offering a unique perspective of the festival from each angle in a different shade within the color spectrum.
When the sun goes down, the artwork transforms into a powerful source of light visible throughout the night sky. Animated by 690 custom LED fixtures. James Bawn, a designer at U.K. design studio Newsubstance, attached LED tape into the roof beams of each of the seven levels. An additional 22 lighting sources were placed on the roof create aerial effects, producing about 16 million colors.
Spectra, won the 2018 Best of Design Award in the Lighting–Outdoor category at the Architects Newspaper Awards as well as a place at the International Design Awards.
Colossal Cacti" by Office Kovacs
Office Kovacs is led by Andrew Kovacs, who teaches in the UCLA Architecture and Urban Design Department. He collaborates with L.A.-based architectural designer Erin Wright, who joined Office Kovacs over two years ago.
Colossal Cacti consists of seven brightly colored cacti, the four largest of which range in height of up to 52 feet with the smallest under 24 feet. Instead of spikes, road reflectors illuminate the sculptures at nighttime.
"Overview Effect" astronaut by Poetic Kinetics
Poetic Kinetics, which debuted "Escape Velocity" at Coachella in 2014, returned with "Overview Effect" in 2019. The astronaut is measured at 36 feet tall, 57 feet long and 40 feet wide. Festival wristbands are worn on the astronaut's left hand and insect splatter is splattered across his helmet.
At the festival, "Overview Effect" is parked at one location before moving to different spots throughout the grounds.
The title of the artwork, 'Overview Effect,' refers to the cognitive shift astronauts experience when viewing Earth from space. The original astronaut, "Escape Velocity," is now on display at the Science Museum of Minnesota in Minneapolis.
"MISMO" By SOFIA ENRIQUEZ
Locally-based artist and fashion designer Sofia Enriquez creates a three-dimensional with a garden of six massive paisleys — one of the motifs in the graphic vocabulary she uses on her canvases and murals, as well as her line of upcycled clothing that she sells under the label Mucho. The paisleys, which are constructed with wood and range in height from fourteen to eighteen feet, read like double-sided paintings and are painted in bright colors.
Sofia Enriquez's paintings and murals, with her signature, Modigliani-esque female faces floating in colorful fields with paisleys and text, symbolize an underlying message of feminism and racial equality.
Sarbalé ke by Francis Kéré
The 12 colorful towers created by Francis Kéré reference the baobab trees that claim a remarkable and dominant presence in his birthplace, Gando, Burkina Faso. In his culture, the baobab is the most important tree. It has multiple uses as food and medicine and is the place where you get together, celebrate, and discuss.
The structures in Sarbalé Ke, "the House of Celebration" offer the same concept as a welcoming place in the festival. The light is another important component. In his culture, there is no light due to a lack of electricity. If a light appears, they walk towards it and there will be a celebration.
Foiled Plan
LA and Kansas City-based artist Peggy Noland is known for her handmade, DIY style that brings everyday home items to life in her artwork. She and her team were given the opportunity to transform the 17,000-square-foot Sonora stage into a mixed-media installation.
"Foiled Plan," includes pieces of bespoke furniture and other objects that have been completely covered in holographic foil.
H.i.P.O
At an eight-story-tall, lopsided rocket in the middle of Coachella's Empire Polo Field named H.i.P.O ((which stands for Hazardus interstellar Perfessional Operations) allows for crowds to gather watching the performing hippos, where they prepare for a journey into space. "H.i.P.O" is Dedo Vabo's most complex project, taking about 10 months to design and build. About 180 artists, engineers, special effects and animatronics experts helped in putting together the 12 hour performances. One of the underlying messages to the hippos performing what seems like nonsense, is the clumsy progression of human evolution.